A Place for You

A Place For You helps individual men and women who are experiencing homelessness in Pine, Kanabec, Isanti, Mille Lacs, Carlton and Chisago counties by providing temporary shelter, individualized program plans, resource direction, support and encouragement to each of the residents during and after their stay at the shelter. The program is a 90 day program, so the program plan is very intense to be able to help the residents transition into stable housing within the 90 days.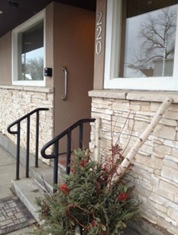 The shelter is able to serve 5 men and 5 women at a time. Each resident has their own bedroom. While they live here, residents have a mailing address for applications and important mail. While living at the shelter, a person needs to comply with shelter rules which include:
Be awake and out of room by 8 A.M. daily
Be putting in maximum effort on their case plan
Be checked into the building by 10 P.M. nightly
Participate in daily chores assigned to them
Be in their room with lights out at 11 P.M.
Call (320) 438-7070
Location: 220 3rd Avenue SE, Pine City MN 55063
Directions to A Place For You:
From the South: Take I35 north to the first Pine City exit #169. Turn right onto Hillside Ave. Turn left onto Main Street. Turn right onto 3rd Ave SW. Shelter is on the right.
From the North: Take I35 south to County Hwy 11 exit #171. Turn left onto Cty Hwy 11/Henriette Ave NW. Turn right onto MN-361/County Hwy 61. Turn left onto 3rd Ave SW. Shelter is on the right.